Miami Beauty Products
Wei xin cleaning and beauty instrument
The first step is a comfortable cleansing

Put the silicone into the knife head and wash with it

Clean face with milk and hold machine on both sides

The sensor bar.
Step 2: deep clean blackhead

Apply a warm cotton pad to your nose for 5 minutes

Clock around, open deep cleaning mode, paste

Close the face to scoop out the black head and grease, cooperate

Black head exudate liquid effect full mark.
The third step is nutrient introduction and absorption

Apply essence cream or mask

When, open the nutrition import mode, paste

Close face to fully absorb.
The fourth step is to tighten the tensioning

Turn on lift tight mode, along the skin

Pull from bottom to top and tighten your jaw

Line, make the face curve more tight.
Product name: ultrasonic cleaning beauty instrument

Product model: wx-cj101

Rated voltage: 3.7v

Rated current: 0.55a

Rated power: 2.0w

Power supply: USB


Product size: 165.7*49*24mm

Packing list: ultrasonic cleaning beauty machine, storage base, silica gel brush head,

Chargers, warranty CARDS, instructions, certificates.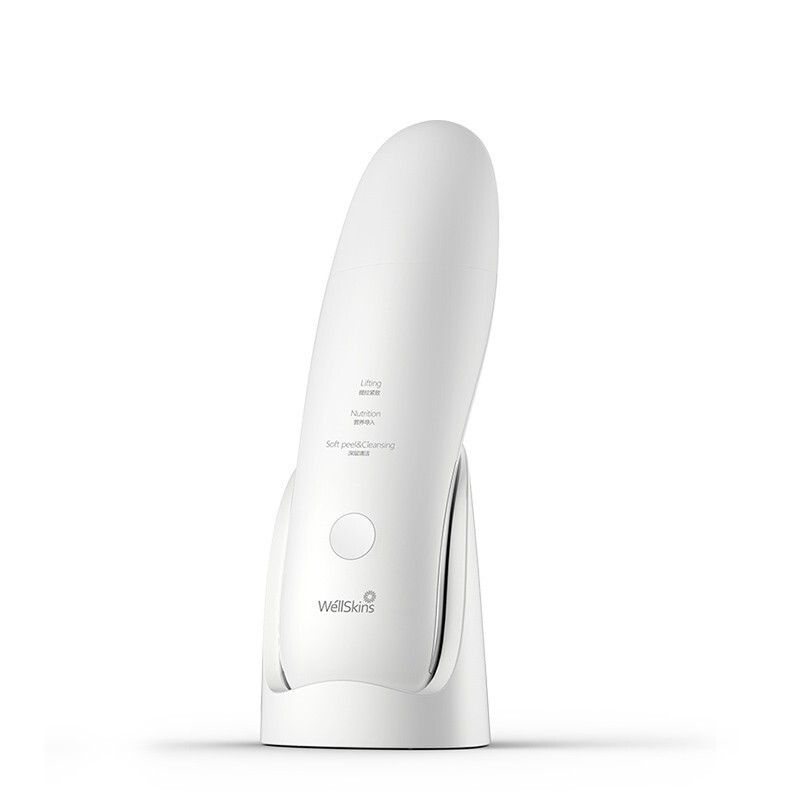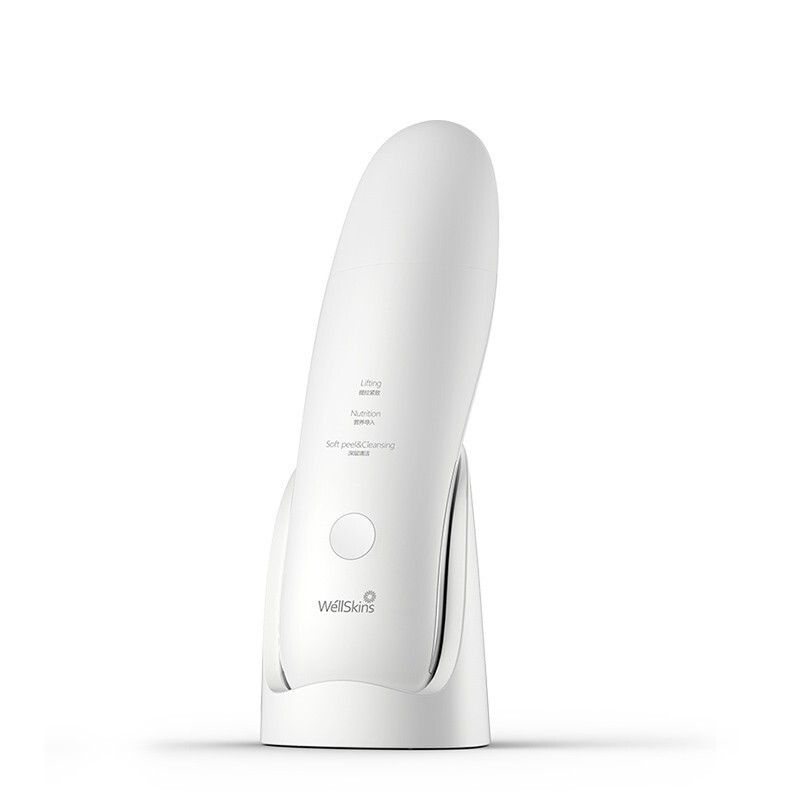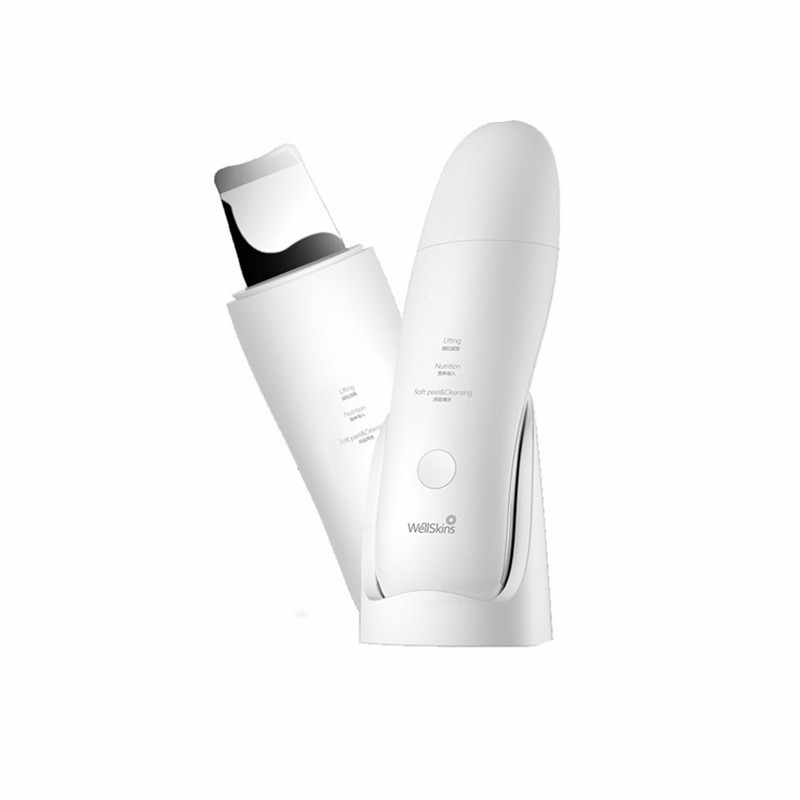 ---
Share this Product